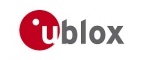 Our world is moving fast, soon your car will drive itself and you will carry your doctor in your pocket. Your home will power the grid and you will be connected like never before. At u-blox we are setting the beat delivering the core technology to locate and wirelessly connect people, machines and everything else making us the agile and reliable partner that will take you beyond expectations.
U-Blox have supported Tour de Munster for many years. As title sponsors this year, once again, we are so grateful for their continued support.
Check out their website to learn more about this innovative company.

Are a leading provider of e-validation software that drives good manufacturing practices. Kneat's paperless validation software is trusted by engineers to help them perform their work effectively, releasing them from paper, by Managers to create, maintain and manage best practice processes, by Quality Directors to oversee quality and satisfy compliance and by CIOs to help deliver digital transformation.
Kneat are jersey sponsorship once again this year for the Tour de Munster. Not only do they support the event but their CEO, Eddie Ryan and Director of Operation, Barry-John Keating are cyclists in the event!
Check out their website for more information on Kneat's transformative abilities.
A leading global manufacturer in the design and production of technologically advanced, high-quality, integrated containment and delivery systems for injectable medicines. They are a trusted partner to the world's top pharmaceutical and biotechnology companies—working by their side to improve patient health.
Thanks again to West for supporting Tour de Munster and the Waterford Down Syndrome branch locally.
Check out their website for more information on what they do including the work they do to support their local communities.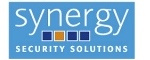 Synergy is one of the leading international providers of managed security and related services across Ireland and Europe. Their bespoke service delivery solutions, their pool of talented and connected security professionals – linked with flexible modern working practices, have seen them develop strong long-term relationships with clients working across all sectors of industry, and at all levels.
Synergy are once again sponsors of the Tour de Munster event and we are so grateful for their continued support.
More details about Synergy and their award-winning services can be found on their website.

McGuckian Oils is a family run business with a history of dealing and selling lubricating oils and grease since 1987. They offer an efficient and friendly delivery service to local homes and businesses in the Cork and West Waterford areas on a daily basis. Their services include the supply of Home Heating Oil, Agricultural Fuels, Commercial Fuels, Lubricants and Tanks. As an authorised Campus Oil distributor, McGuckian Oils will ensure their customers receive the highest quality fuel, a fantastic service and unbeatable prices.
McGuckian Oils continue to support the Tour de Munster event which is very much appreciated by all the beneficiaries.
Check out their website for more details.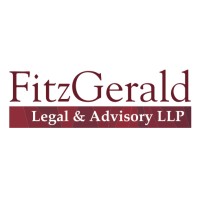 Established over thirty years ago, FitzGerald Legal & Advisory LLP is a multi-disciplinary practice located in Lapps Quay, Cork. Their firm is headed by a team of professionals who understand the importance of providing the highest standard of representation tailored to the individual needs of their clients. Their experienced partners and staff bring decades of legal and advisory experience to the firm covering a wide range of areas, including commercial and private client legal services as well as business advisory services.
In addition to being continued supporters of the Tour de Munster, Fitzgerald's Managing Partner, Sean O'Riordan is also a cyclist for many years with the Tour de Munster.
For all your legal requirements check out their website.

Dansko Foods are an Irish, family-run global dairy trade business, with decades of industry expertise. They specialise in both traded and value-add dairy products. Operating from their Cork City office and their BRC grade AA value-add facility located in the heart of the Golden Vale region of Ireland, they supply products of the highest standards across the globe.
Dansko are once again supporting the Tour de Munster. We are thrilled to have them involved.
For more information on their products and services go to their website.

Bandon Vale are suppliers of quality cheese solutions for the retail and foodservice markets. Working closely with their food service and retail partners, they are committed to providing cheese products of the highest quality standards. Their goal is to unlock growth for the customer through the provision of unique cheese product solutions, category insights and supply chain expertise, all underpinned by their dedication to service, quality and innovation.
Bandon Vale are once again supporting Tour de Munster and we are so grateful for their involvement.
Check out their website for more information.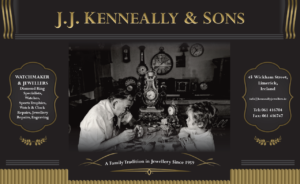 Established in 1959, JJ Kenneally Jewellers have been serving customers for over 60 years. JJ's three sons run the business today and Robbie, an avid cyclist, has taken part in the Tour de Munster for the last 8 years. JJ Kenneally Jewellers strive to give all of their customers a top rate service. With the availability of an in-house jeweller, watchmaker, clockmaker and engraver, all repairs are done under the one roof in Wickham St, Limerick. Not only do they sell jewellery products, but they are also the largest supplier of trophies, medals and sporting awards in Munster. JJ Kenneally Jewellers sponsor the medals for the Tour de Munster each year. We appreciate all the support that they give to the Tour each after year.
Check out their website and social media pages for more information on the fabulous jewellery pieces and the services they provide.

Kearys Motor Group is Ireland's largest family-owned motor group, founded 42 years ago by Bill Keary. They currently have 12 dealerships and employ over 450 people in Ireland. Kearys represent some of the motor industry's most trusted and acclaimed vehicle brands – BMW, Hyundai, Nissan, Renault, Dacia, MINI and Motorrad – offering a massive selection of new and used cars, vans and motorbikes, together with a wide range of finance options. They also offer corporate sales and leasing, with a strong emphasis on sustainable driving through EVs and hybrids.
Kearys are once again on board supporting the Tour de Munster. They also have employees participating as cyclists in the Tour. We are delighted to have this award winning business involved in the event.
To find out more about Kearys, visit their website.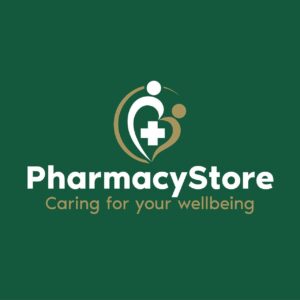 Pharmacy Store provide online and retail pharmacy services and are a healthcare led organisation. Their mission is to provide high quality pharmacy products and services to their customers on time and at a competitive price. They provide the same customer experience online as their customers receive in their 4 stores, located in Limerick and Clare.
The Pharmacy Store have been supporting the Tour de Munster for many years. Their Superintendent Pharmacist and Managing Director, Rory Keating, has cycled with the Tour for many years and has been a jersey sponsor for the last three. We are so grateful for the continued support received by Rory and the team at the Pharmacy Store.
Check out their website for more details on their online products and services as well as the locations of their pharmacies.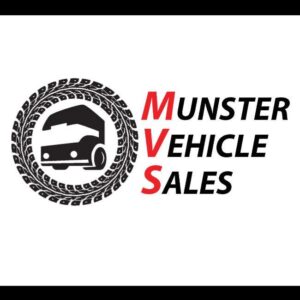 Munster Vehicle Sales are the main Renault and Dennis Eagle commercial dealer for all of Munster and provide a full range of light and heavy Renault Vehicles and Dennis Eagle Refuse vehicles. They also specialise in a wide range of services for all makes of vehicles. Their technicians are trained to the highest standard in the Industry. They strive to problem solve and ensure every vehicle leaves their premises in perfect condition. Customer Service is at the core of their business. With a Renault 24hr Breakdown service they are always there for our customers.
And Munster Vehicle Sales are there for us! Thank you for supporting the Tour de Munster.
Check out their website for more details on the products and services they offer.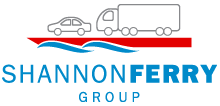 From early morning as the mist descends the Shannon Estuary to the Wild Atlantic Sea, to the setting of the sun in the late of the evening, ShannonFerry will take you and your vehicle on this memorable 20 minute journey across the estuary linking the iconic tourist destinations of the Banner County of Clare to the Kingdom of Kerry. As the only vehicle ferry trip on the main spine of the Wild Atlantic Way, this invigorating journey allows you experience the rugged nature of land and sea as you breath in the fresh salty sea air that encapsulates Ireland's Wild Atlantic Way.
This ferry trip has given the Tour de Munster cyclists a well earned 20 minute lunch break as they travel from Clare to Kerry on Day 2 of the Tour. Many thanks to Shannon Ferry for carrying over a hundred cyclists each year and for being a part of their journey and ours.
For more information or to book your tickets on Shannon Ferry go to their website.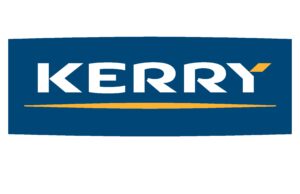 From a small dairy company in the southwest of Ireland to a global multinational in 50 years, the journey of Kerry tells a story of how belief and vision were combined to create a unique company. They've stayed close to their food heritage while drawing on expertise and inspiration from all over the world. Their organisation is committed to helping delight and nourish consumers everywhere. The last five decades have seen extraordinary change in the way people live their lives. Kerry's experience means they rise to this challenge: developing solutions that meet evolving tastes and provide sustainable nutrition for generations to come.
We are delighted to have Kerry on board again to support the Tour de Munster.
To find out more about Kerry, go to their website.

Core is Ireland's largest marketing communications company. They collaborate across multiple practices, working towards a single purpose, to expand the possibilities of what brands can achieve. By truly embracing collaboration, sharing ideas freely and empowering one another, they create work that is more powerful and transformative than their individual efforts can ever be.
Core Media are a jersey sponsor for Tour de Munster and we are so appreciative of the support that they provide.
To find out more about Core's work, please visit their website.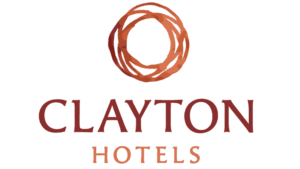 The Clayton Hotel group have hotels across Ireland and the UK. Their warm and friendly atmosphere and comfortable rooms make Clayton Hotels the ideal choice for your next break away whether it's with family, friends, or a romantic break for two.
The Clayton Hotels have been supporting the Tour de Munster for many years with particular mention being afforded to the Clayton Silver Springs Hotel in Cork.
To find out more about the Clayton Hotels go to their website.

FMS supply a range of dairy powders with production exclusively destined for the animal feed market. FMS do not intend trying to reinvent the wheel! Their objective is relatively simple – supply their customers with what they want, when they want it, at a fair price while at all times achieving consistently high standards in terms of product and customer service. Product traceability and security are of key importance when dealing with Category 3 product and they guarantee both to their suppliers and customers alike.
We are delighted to have Formula Management Systems on board as a jersey sponsor for the Tour de Munster and are so appreciative of the support.
For more information on FMS, please go to their website.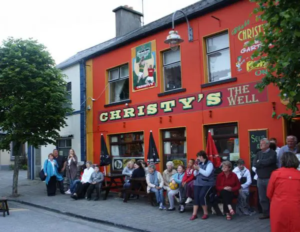 Christy's Bar "The Well" in Listowel is an established and premier place to enjoy fine drink, company and entertainment. They are also available for private functions such as a birthday party, fundraising event, wedding reception, or anything else! Christy's Bar is continuously commended for its great atmosphere and fantastic staff.
Thank you to Christy's for extending their hospitality to the Tour de Munster. We are delighted with your support.
Check out their social media pages for more information.

Fleming Medical are a family-owned provider of marketing leading healthcare devices and consumables. Fleming Medical is a trusted partner to pharmacy, community health and healthcare professionals operating successfully in more than 20 countries worldwide. They also design, produce and deliver pharmacy exclusive products under their Medicare, Physiologix and Medicare LifeSense brands. Their vision is to provide the best patient outcomes for acute and chronic conditions through innovative medical products by partnering with healthcare professionals to help empower the patient to manage their own wellbeing.
We are so grateful to Fleming Medical for being a jersey sponsor for the Tour de Munster again this year.
For more information on Fleming Medical, please go to their website.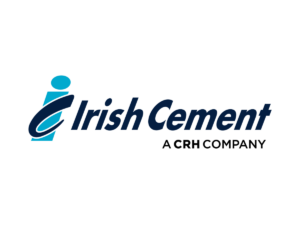 Irish Cement have been the leading supplier of cement in Ireland for over 80 years. They have two production facilities; at Castlemungret, Co. Limerick and Platin, Co. Meath. Irish Cement Ltd is part of the CRH Group, a global leader in building materials. Since commencing operations in 1938, the company has continually invested in enhancing the quality and capacity of production to meet the demand of home and export markets. With an installed capacity of approximately 3.5 million tonnes per annum they are the largest manufacturer of cement in Ireland.
It is great to have Irish Cement's support again for the Tour de Munster as jersey sponsor this year.
For more information on their products and operations go to the Irish Cement website.

Roche's Feeds, is one of the last family-owned feed mills in the country. The business was founded in 1879 and since then has developed from a small manufacturing unit to one of the leading manufacturers of animal feed in the country. They manufacture a full range of products which cater for Dairy, Beef, Sheep, Pig and Poultry. A lot of these products are tailor made by their in-house nutritionists. Their unique approach begins with the farmer's objectives.
Roche's Feeds have been supporting the Tour de Munster for many years and we are so appreciative to have them as jersey sponsor again this year.
To find out more about the work that Roche's Feeds do go to their website.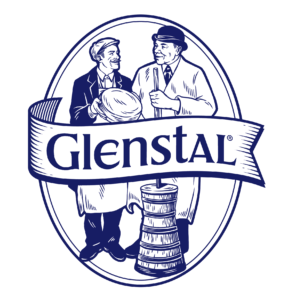 Glenstal Foods is based in Murroe, County Limerick. They've built their business in the heart of Ireland's lush Golden Vale, specialising in key sectors of the Irish dairy food industry – retail, foodservice manufacturing. Since 1995 they've established strong relationships and key partnerships with multinational companies, sending their premium Irish dairy products around the world.
Glenstal Foods have supported the Tour de Munster for over a decade and we are so grateful for their support. Owner, Richard Walsh, has also cycled in the Tour on many occasions.
Find out more about the award winning Glenstal Foods by visiting their website.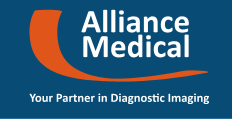 Alliance Medical is Europe's leading provider of outsourced Diagnostic Imaging across Europe. In Ireland, they are headquartered in Limerick and have 33 clinical locations throughout the country, including Kerry, Cork, Galway, Wexford, and Belfast. They invest heavily in technology and people to ensure they recruit, train and retain a highly qualified and competent team. Their radiographers are among the best specialists in Europe. Their radiologists are accredited by the Royal College of Surgeons in Ireland.
Alliance Medical have been a jersey sponsor for the Tour de Munster for a few years and we are grateful for their continued support.
To find out more about the high quality imaging services that Alliance Medical offer, visit their website.

Q.A. Resources provide a full range of contract services in quality assurance, compliance, regulatory affairs and validation to the pharmaceutical, biopharmaceutical, medical device and healthcare industries. Established in 2003 and based in Ireland, they work with some of the biggest companies in the world on a wide variety of projects. They have highly qualified and very experienced people who ensure client relationships are long-lasting. For them it's all about improving patients' lives by delivering excellent products and achieving positive results.
QA Resources are welcome once again as supporters and jersey sponsors for the Tour de Munster. We are so grateful for their support.
To find out more about their services in quality systems and audits, vendor assurance and validation visit the QA Resources website.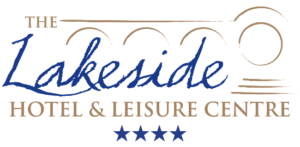 The Lakeside Hotel & Leisure Centre sits on the banks of the majestic River Shannon with stunning views of the twin heritage towns of Ballina in Co. Tipperary and Killaloe in Co. Clare. Your comfort and relaxation are important to the hotel. Their hotel accommodation has rooms to suit every guest from solo travellers to family groups. With a swimming pool, jacuzzi and leisure centre there are plenty of ways to unwind.
The Lakeside Hotel have been supporting the Tour de Munster for many years and the Tour cyclists stay and dine there on the first night of the Tour. They also provide a packed lunch for cyclists for their second day.
For more information on this hotel, visit their website.

T Cronin & Sons are traditional family butchers serving the people of Killarney for 5 generations with the best of local produce.
We are so grateful for the support of T Cronin & Sons butchers for the Tour de Munster.
For more details on their products and produce visit their Facebook page.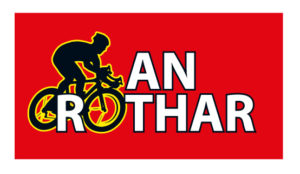 An Rothar opened its doors in 1988. Since then they have become one of Munster's premier cycle stores specialising in quality bicycles and accessories. They cater for all cyclist levels whether it be a beginner leisure cyclist, or a pure thoroughbred racing cyclist. They pride ourselves on having the ability to pair each customer with the bicycle most suited to their everyday needs.
They run a repair service which minimises time off the road.
Thank you to An Rothar for once again supporting the Tour de Munster.
For more of your biking needs, visit An Rothar's website.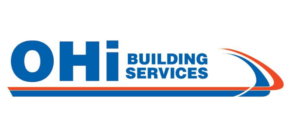 OHi are a professional residential and commercial building services provider. It provides a complete service from design to completion.
For more information on you building needs https://www.ohibuildingservices.ie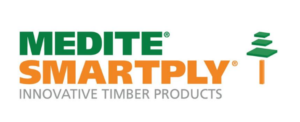 Medite Smartply defines the standard of innovative wood based panels. They deliver exceptionally engineered products with outstanding sustainability credentials, customer-focussed innovation and industry-leading customer service.
For more information check out their website https://mdfosb.com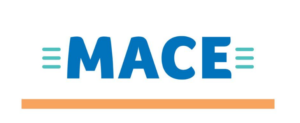 MACE is Ireland's longest established convenience shopping brand, servicing local communities for over 60 years. There are approximately 160 stores across Ireland. MACE retailers are known for exceptional customer service and their staff pride themselves on 'Going the Extra Smile' for their customers.
Checkout the website here www.mace.ie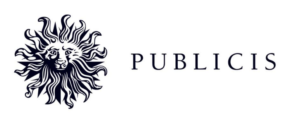 Public is are a multi-disciplinary agency creating value wherever your business, brands and customers meet. They deliver better solutions through the advantage of their creative thinking.
Checkout the website here www.publicis.ie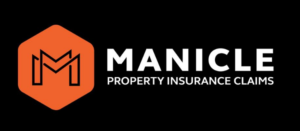 Manicle can help you navigate the claims minefield in the event of loss or damage to your home or business. Manicle is an experienced, professional claims negotiator who can provide security and confidence when disaster hits at home or in your business. They manage the entire claims process on your behalf.
Checkout the website here https://Maniclepropertyinsuranceclaims.ie

Aspira, part of the emagine Group, is a dynamic, fast-growing international consulting and technology company, founded in real-world experience, focussed on custom-fit solutions. They have the people and the proven expertise to complete complex projects and work across both public and private sectors.
Checkout the website here https://aspira.ie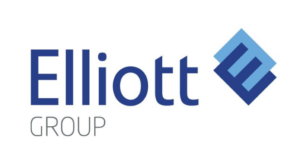 The Elliott Group is one of Ireland's leading construction companies. Their people pride themselves on delivering a hands-on, first class service, to ensure the highest standards are achieved on every project.
Checkout the website here https://www.elliottgroup.com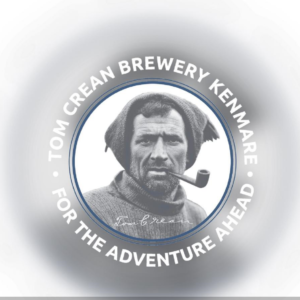 Tom Crean Brewery is a purpose built brewery offering a unique tourist experience in Kenmare town. It is an enthralling experience for fans of both Tom Crean, Antarctic explorer and local craft beers
https://www.tomcreanbrewerykenmare.ie

Flextronics' unique set of manufacturing solutions and services optimise and streamline product lifecycles. They have over 50 years of manufacturing experience.
Checkout the website www.flex.com

Automation is their world. Perfect application solutions are their goal. Peppers+Fuchs is known by customers around the world as a pioneer and an innovator in electrical explosion protection and sensor technology.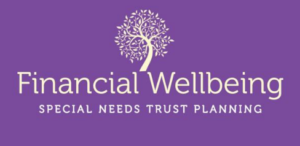 Financial Wellbeing can help you how to secure your child's future. If you have a child with additional needs, Financial Wellbeing can guide parents on making a trust, choosing the right guardians and trustees and creating a brighter financial future.
Checkout the website here https://www.financialwellbeing.ie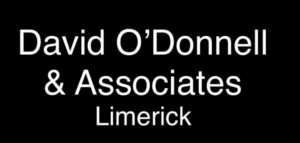 David O'Donnell and Associates are a progressive firm of accountants and business advisors based in Limerick who pride themselves on a friendly and cost efficient service. They specialise in corporate finance succession in family business and company restructuring in addition to all other accountancy services.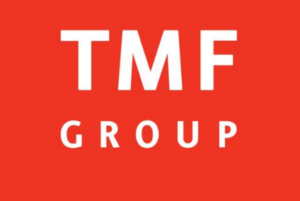 TMF Group is a leading provider of critical administrative services, helping clients invest and operate safely around the world. They play a key role in their clients' governance, providing the accounting, tax, payroll, fund administration and legal entity management services essential to their success.
Checkout the website here https://www.tmf-group.com

Ward & Burke deliver class leading, reliable and cost effective construction solutions, specialising in bespoke design and quality construction of water and wastewater infrastructure, including treatment processes, pumping and storage solutions.
Checkout the website here https://www.wardandburke.com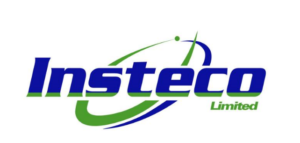 Insteco's long term alliance with leading manufacturers of instrumentation has led to Insteco being recognised as a supplier of high quality reliable instrumentation. Customer needs are served with the optimum solution available.
Checkout the website here https://www.insteco.com

Bus Eireann helps people all across the country make over 80 million journeys every year. As Ireland's national bus company, their job is to connect people with who and what matters to them, helping to make life better.
Checkout the website here https://www.buseireann.
.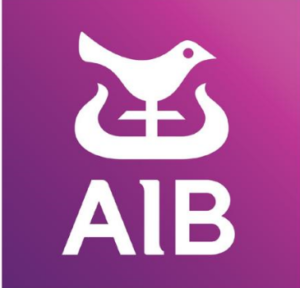 AIB is one of Ireland's leading banks. Whether your requirement is personal banking, business banking, corporate banking or private banking, AIB can meet your needs. Checkout the website here www.aib.ie

Doveagenetics is Ireland's leading beef and dairy semen supplier. They take pride in sourcing the finest dairy and beef bills possible to maintain their reputation of outstanding quality.
Checkout the website here https://doveagenetics.ie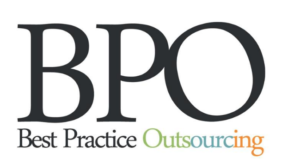 BPO is a service driven accounting outsourcing firm. Their team works closely with their customers to ensure they are providing the support services they need to drive their business forward.
Checkout the website here https://www.bpo.ie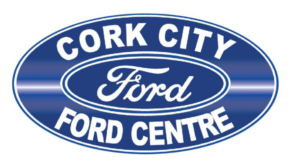 Cork City Ford Centre is a vibrant urban motor dealership. Located on Forge Hill, they offer the full range of both new Ford cars and commercial vehicles to the people of Cork and beyond. They also offer servicing, parts and accessories.
Checkout the website here https://www.corkcityford.ie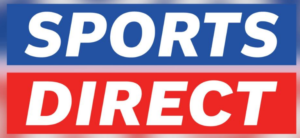 Sports Direct are one of the leading retailers of sports clothing in Ireland.
Checkout the website here https://ie.sportsdirect.com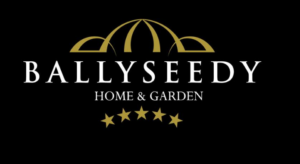 Ballyseedy provides a best in class service. Their flagship store is located just outside Tralee. It is one of Minster's most sophisticated home and lifestyle destinations that offer customers expert gardening advice, premium quality plants and garden essentials.
Checkout the website here https://ballyseedy.ie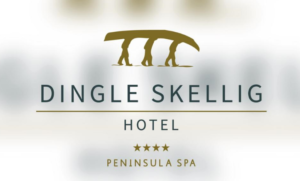 The Dingle Skellig Hotel is situated on the most westerly peninsula in europe and one of the most beautiful places in the world. The hotel has friendly staff to welcome you and make you feel at home.
Checkout the website here https://www.dingleskellig.com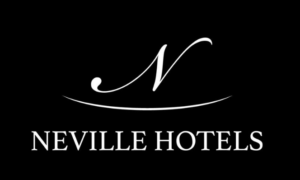 The Neville Hotel Group own and operate 4 fantastic hotels in 4 prime locations – the Royal Marine Hotel in Dun Laoghaire, Druids Glen Hotel and Holf Resort in Wicklow, River Court Hotel in Kilkenny and the Tower Hotel in Waterford.
Checkout the website here https://www.nevillehotels.ie

Fuzion are the PR agency for the Tour de Munster. Fuzion is an award winning integrated marketing, PR and brand design agency whose offering is designed to make life easier for its customers by providing real synergies and best results.
Checkout the website here https://www.fuzion.ie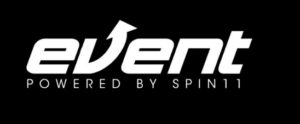 Spin 11 are the jersey designer and suppliers for the Tour de Munster. Their mission is to produce amazing custom apparel that will enable their customers' sporting experience no matter what.
Checkout the website here https://www.spin11.com