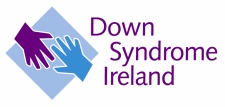 The primary beneficiaries are the Munster Branches of Down Syndrome Ireland.
However after seven years as sole beneficiary it was decided in 2017 that we want to give other beneficiaries the chance to leverage the momentum which the Tour has built.
Participants and indeed corporate jersey sponsors can therefore select beneficiaries of their own choosing.
To date additional beneficiaries include Cope, West Cork Down Syndrome Support Group and the Moorehaven Centre, Tipperary.
It is hoped that all will receive considerable support through the Tour.
In the past 7 years nearly €2million has been raised for Down Syndrome Ireland (DSI) and over €2million in total over the 15 years of Tour de Munster.
It was Down Syndrome Irelands 40th Anniversary in 2011 and Fundraiser Michael O'Gorman, who has a son David with Down Syndrome stated:
"Last year was amazing and we couldn't have expected more from this great fundraising event. We feel honored to have been selected as it shows Tour de Munster care just as much about the charity as we do. We have been around for 40 years and even though we have achieved so much in the charity, it's great to get outside support from others."
Michael continued:
"Our goal in DSI is to assist children born with Down Syndrome to be as independent as possible. To achieve this it is imperative that when they are young they have access to speech therapy and occupational therapy and as they grow older we want to help them with other areas of their lives such as independent living and employment opportunities. The objective is to ensure that each individual is developed to his/her full potential and to help people with Down Syndrome make their own futures as bright and independent as possible. This all takes funds and through the great work of the Tour de Munster cyclists more young people with Down Syndrome will be helped in a practical way."
Tour de Munster organiser Paul Sheridan is already fully under way in his training and is looking forward to the event. Paul stated:
"We talk about people with 'special needs'. But in DSI we've found people with very special abilities: The ability to make us feel very special by supporting them and helping to raise funds for vital therapy and training. We're privileged to be working with Down Syndrome Ireland again this year and with the help of the great people of Munster we are very hopeful that we'll honour the hope which these people have placed in all of us."
Paul also thanks everyone who has got behind Tour de Munster:
"We are very grateful to the many companies who've already got behind the Tour with generous donations – all of which go to DSI Munster Branches. We are now relying on public support and hope for a repeat of the incredible generosity we saw last year. The DSI slogan is "share the journey" and we hope that our Tour will see a lot of supporters do just that both directly and indirectly. The DSI logo shows "helping hands" and we all have a chance to give a helping hand through the Tour's fundraising effort. If everyone helps a little then it will help quite a lot."
More Information
Down Syndrome Ireland is an organisation of people with Down syndrome and their parents and guardians. Their goal is to help people with Down syndrome make their own futures as bright and independent as possible by providing them with education, support and friendship every step of the way.
Their aims include the provision of parental counselling, appropriate educational facilities for children with Down syndrome and a forum where parents and guardians can meet to exchange views and ideas. It is funded by voluntary contributions and events organised by members. From modest beginnings in 1971, it has now grown to over 3,000 member families with 25 branches nationwide.
See the Down Syndrome Ireland website for more information.