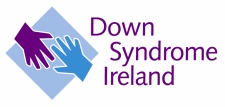 The primary beneficiaries are the Munster Branches of Down Syndrome Ireland.
However after seven years as sole beneficiary it was decided in 2017 that we want to give other beneficiaries the chance to leverage the momentum which the Tour has built.
Participants and indeed corporate jersey sponsors can therefore select beneficiaries of their own choosing if they have supported DSI in a previous edition.
The 600km tour is no easy feat, but participants are motivated in their quest to raise vital funds and awareness for Down Syndrome Ireland's Munster branches and individual beneficiaries.
To date, additional beneficiaries include Cope, West Cork Down Syndrome Support Group, Enable Ireland, Bothar, Irish Cancer Society and Friendly Call Cork, The Alzheimer's Association of Ireland, the Lavanagh Centre, Tipperary Warriors, A Little Lifetime Foundation (ALLF), Cork Simon Community and Moorehaven Centre, Tipperary.
Over the past 10 years, €2.6 million has been raised for the Munster branches of Down Syndrome Ireland, while a total of €3.1 Million has been raised since the tour was first established in 2001.
Following the 2019 Tour de Munster, Paul Sheridan, founder of the tour said:
"We have enjoyed an incredible 19 years, raising vital funds and awareness for some fantastic charities along the way. This year's tour was extra special as we celebrated our ten year partnership with Down Syndrome Ireland Munster branches as the main beneficiary. I never imagined in 2001 that we would be here today, having raised over €3 million. The hard work and dedication from so many people and their communities has been truly amazing and none of this would be possible without their support. We are very grateful to the many companies and the public who have supported the Tour over the past 19 years, in particular this year's main sponsors, ublox and UPS."
A long standing supporter of the Tour de Munster charity cycle is cycling legend Seán Kelly who said, "Each year, I meet so many great and admirable people participating in the tour, many who have a child or family member with Down syndrome. It has given me the opportunity to hear first-hand why the services provided by the DSI Munster branches are so important and I'm delighted to support the tour in every way I can."
More Information
Down Syndrome Ireland is an organisation of people with Down syndrome and their parents and guardians. Their goal is to help people with Down syndrome make their own futures as bright and independent as possible by providing them with education, support and friendship every step of the way.
Their aims include the provision of parental counselling, appropriate educational facilities for children with Down syndrome and a forum where parents and guardians can meet to exchange views and ideas. It is funded by voluntary contributions and events organised by members. From modest beginnings in 1971, it has now grown to over 3,000 member families with 25 branches nationwide.
See the Down Syndrome Ireland website for more information.