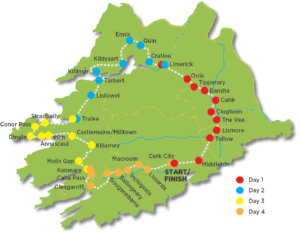 The first day of the twenty-second "Tour de Munster" will start in City Hall Cork, take the cyclists through Cork, Waterford, Tipperary, Limerick finishing in Killaloe . Day Two, they will go through Clare and North Kerry to Tralee. Day Three will see them face more big climbs over the Conor Pass and Molls Gap as they make their way via Dingle and Killarney toward Kenmare. Day Four will start with a climb over the Caha Pass and finish in Cork city.
Day 1 – Thursday 5th August
City Hall Cork, Midleton, Tallow, Lismore, The Vee, Clogheen, Cahir, Bansha, Tipperary, Oola, Limerick, Killaloe/Ballina.
Day 2 – Friday 6th August
Killaloe, Tuamgraney, Ennis, Kildysart, Killimer, Tarbert, Listowel, Tralee.
Day 3 – Saturday 7th August
Tralee, Conor Pass, Dingle, Annascaul, Inch, Castlemaine, Milltown, Killarney, Molls Gap, Kenmare.
Day 4 – Sunday 8th August
Kenmare, Caha Pass, Glengarriff, Ballylickey, Gouganebarra, Ballingeary, Inchigeela, Macroom, Lissarda, Cork City – Patrick's Hill and finishing at the Clayton Silver Springs Hotel, Cork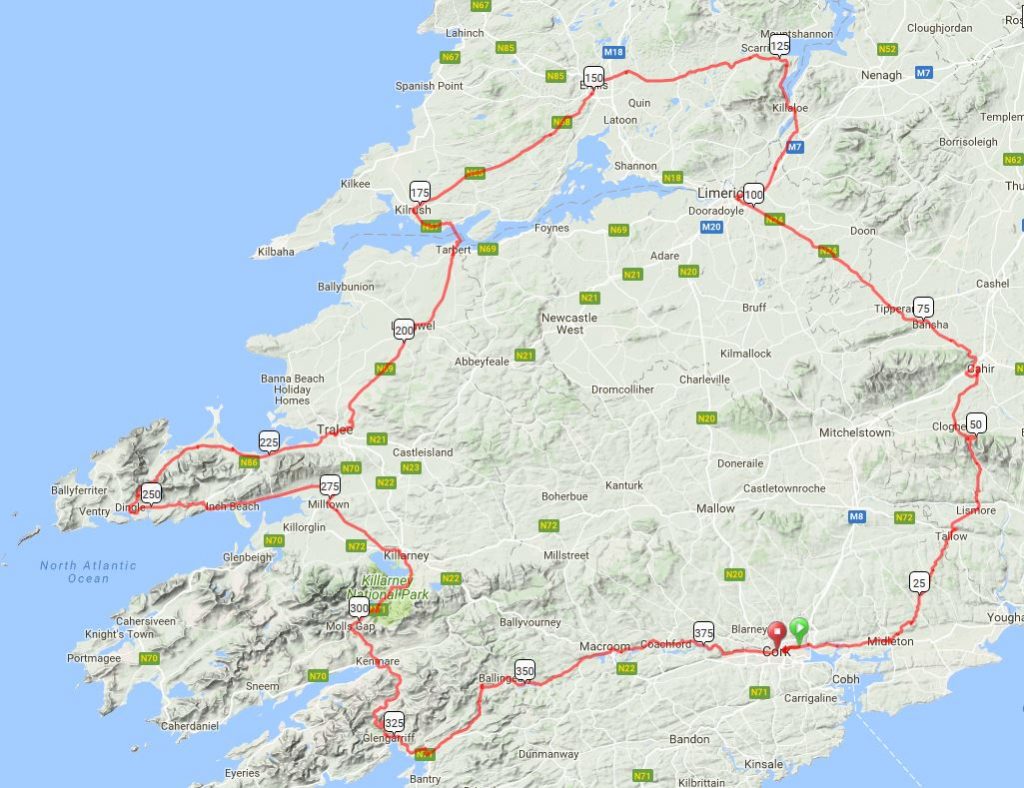 Click the link below for
** The route may be subject to slight changes to what is on the above links.
Total distance will be approx 640km.
For those that want to see what's ahead…………. just a few gentle hills.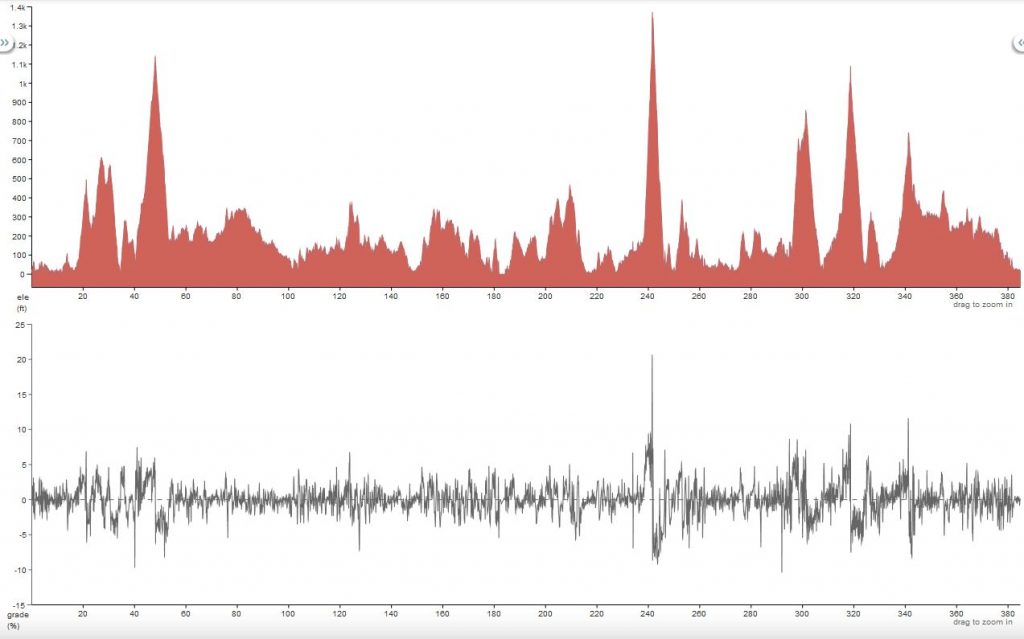 2021 Tour de Munster schedule